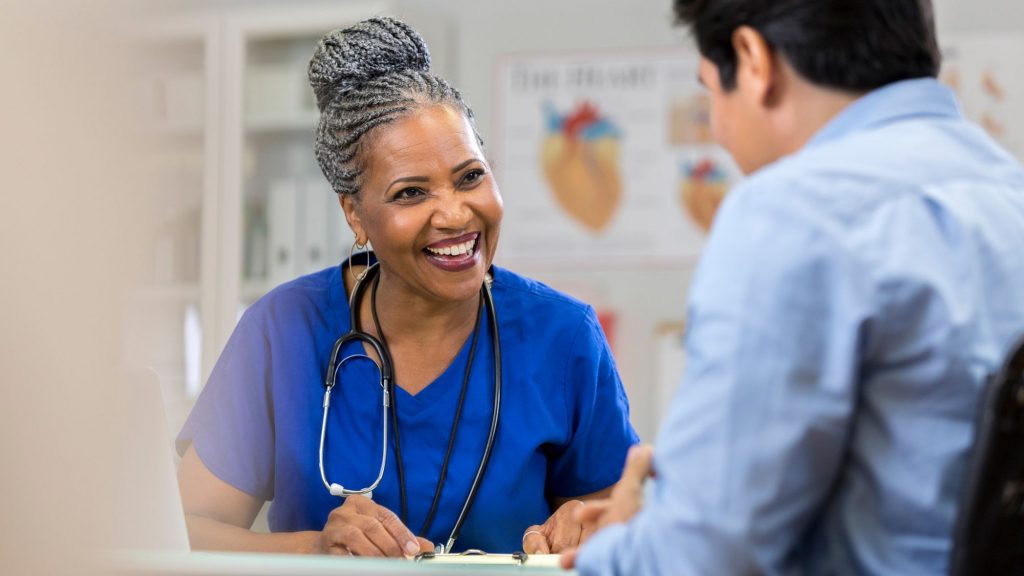 Ozempic (semaglutide) is similar to a hormone that naturally occurs in the body and helps to control insulin levels, blood sugar, and digestion.
With a combination of eating healthy meals and regular exercise, Ozempic may be used by itself or with other diabetes medications. Ozempic is the fourth peptide receptor agonist1 administered once weekly enter the market after Bydureon (exenatide extended release), Trulicity (dulaglutide), and Tanzeum (albiglutide).; Ozempic stands out from other once-weekly GLP1 ARs by demonstrating the strongest and fastest effect on lowering blood sugar and body weight in studies. In addition, Ozempic has a pill version that is now under evaluation in clinical trials.
Similar to the other once-weekly products, Ozempic is a GLP-1 RA. Although it is synthetic, it acts in the same way as the GLP1 hormone produced naturally by the body and which is deficient in people with T2DM.Promotes the release of insulin from the pancreas (only when glucose values ​​are high), makes people feel fuller faster so they tend to eat less and this reduces the amount of glucose produced by the liver. Overall glucose levels are better controlled during the day and after meals, and most people lose weight.
How Should Ozempic Be Used?
Take Ozempic exactly as prescribed by your doctor. Follow all directions on the prescription label and read any medication guides or instruction sheets. Ozempic is usually started with a low dose which is gradually increased every 4 weeks for up to 30 days. Follow your doctor's dosing instructions very carefully. Ozempic is injected under the skin, usually once a week at any time of the day, with or without food. Give an injection on the same day each week. Read and follow all instructions for use. Ask your doctor or pharmacist if you need help.
Do not prepare an injection until you are ready to administer it. Call your pharmacist if the medicine looks cloudy, has changed color, or has particles in it. Your doctor will show you where to inject this medicine.
Do not inject to the same place twice below. If you choose a different weekly injection day, start your new schedule after at least 2 days have passed since the last injection you received.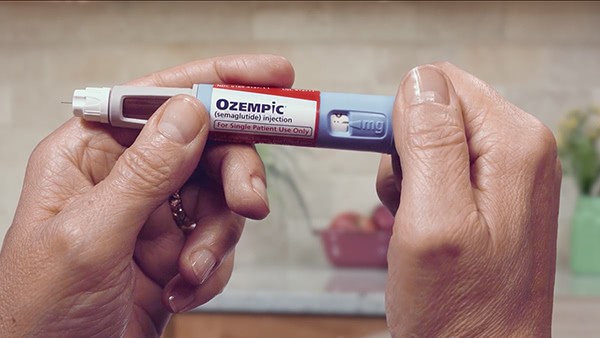 Do not use several semaglutide brands simultaneously. Blood sugar levels can be affected by stress, illness, surgery, exercise, alcohol consumption, or skipping meals. Low blood sugar   (hypoglycemia)  they can make you feel very hungry, dizzy, irritable, or shaky. To quickly treat low blood sugar, eat or drink hard candies, crackers, raisins, fruit juices, or non-diet sodas.
The doctor can prescribe; glucagon; injection in case of severe hypoglycemia. Tell your doctor if you have frequent symptoms of blood glucose height (hyperglycemia), such as thirst or increased urination. Ask your doctor before changing your dose or medication schedule. Treatment may also include diet, exercise, weight control, medical testing and special medical care. You can become dehydrated during prolonged illness.
Call your doctor if you have diarrhea; vomiting, or if you eat or drink less than usual. Store unopened Ozempic pens in their original packaging in the refrigerator, protected from light. Do not use beyond the expiration date. and; Throw away an injection pen that has been frozen.
The Ozempic injection pen contains more than one dose. After first use, store the pen with the needle removed in the fridge or at room temperature. Protect from heat and light. Keep the cap on when not in use. Discard the pen 56 days after first use or if it is below 0.25 mg is shown on the dose counter. Do not reuse a needle. Place it in a puncture-resistant "sharp" container and dispose of it according to state or local laws .Keep out of reach of children and pets.
What should I avoid while using Ozempic?
Never share an injection pen, even if you have changed the needle. Sharing this device may transmit infection or disease from person to person.
What Can You Expect from Ozempic?
Ozempic improves both fasting and postprandial (after meals) blood glucose concentrations; however, based on its long-acting formulation, it has a stronger effect on fasting blood sugar. You can expect your A1c to drop by around 1.2 1.8%, depending on the weekly dose used. Ozempic, like other GLP1 ARs, is associated with a low risk of low blood sugar (low blood sugar).One of the benefits of Ozempic is weight loss of up to 13 pounds, which is considerably more than other GLP1 ARs on the market report.
Additionally, data from clinical trials suggests that Ozempic reduces the risk of cardiovascular problems, including strokes and heart attacks. Testing over long-term trials will increase the odds of confirming these benefits.
Like the other GLP1 ARs, a common side effect of Ozempic is slow stomach emptying. Additionally, mild to moderate stomach upset and nausea may occur. These symptoms usually go away a few weeks after starting Ozempic. You can reduce indigestion symptoms by eating smaller portions of food throughout the day.
Before starting Ozempic, be sure to discuss your medical history with your doctor. Discuss specifically if you have pancreas or kidney problems, if you have a history of diabetic retinopathy, if you are pregnant or are planning a pregnancy, have a history of severe gastrointestinal (GI) disease, thyroid cancer, or a family history of thyroid cancer.
Plan to get an annual dilated eye exam. Also, be sure to inform your Doctor of all prescriptions, over-the-counter, and herbal medications that you are taking, to avoid any interactions and possible complications