Buy Sildenafil Online from the Best Canadian Pharmacy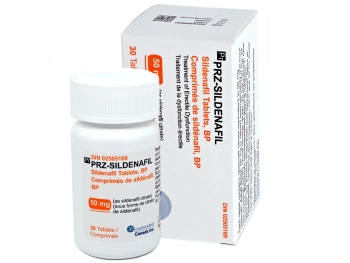 Product Description
What Is Sildenafil
Citrate?
Sildenafil is a medication designed to address specific health concerns in both men and adults/children suffering from pulmonary arterial hypertension (PAH). In erectile dysfunction, Sildenafil increases blood flow to the penis during sexual stimulation, facilitating erections. Meanwhile, for individuals with PAH, Sildenafil operates by relaxing lung blood vessels, easing blood flow, and alleviating symptoms like shortness of breath and fatigue.
Essential Points to Note:
Sildenafil is categorized as a phosphodiesterase (PDE) inhibitor, effectively treating erectile dysfunction and PAH.

While it significantly improves sexual performance, it does not cure erectile dysfunction, nor does it boost sexual desire.

Crucially, Sildenafil does not serve as a contraceptive method, nor does it prevent transmitting sexually transmitted diseases, including HIV.
While transformative in its applications, this medication should be used under professional guidance, ensuring an appropriate understanding of its capabilities and limitations.
Dosage Guidelines for Sildenafil Tablets
Proper Usage of Sildenafil
Follow your doctor's instructions precisely. Do not exceed the prescribed dosage or frequency, as it may increase the risk of side effects.

Read the patient information leaflet provided with the medicine carefully. Seek clarification from your doctor if you have any questions.

Sildenafil can be taken with or without food.

For the oral liquid form, Shake the bottle thoroughly for 10 seconds before each use. Use the provided syringe to measure the dose accurately. Administer the liquid into the mouth, aiming towards the cheek. Do not press the syringe plunger.

Sildenafil typically starts working for erectile dysfunction within 30 minutes, lasting up to 4 hours. Its effectiveness might diminish after 2 hours.

Use only the specific brand prescribed by your doctor, as different brands may have varying effects.
Dosage Information
For Erectile Dysfunction
Adults (up to 65 years): 50 mg as a single dose once a day, 1 hour before sexual activity. Alternatively, it can be taken 30 minutes to 4 hours before intercourse. Your doctor may make dose adjustments.
Adults (65 years and older): 25 mg as a single dose once a day, 1 hour before sexual activity. Alternatively, it can be taken 30 minutes to 4 hours before intercourse. Your doctor may make dose adjustments.
(Not recommended for children)
For Pulmonary Arterial Hypertension
Adults: Initially 20 mg three times a day. Your doctor may adjust the dose based on tolerance, typically 80 mg thrice daily.
Children (1 year or older, based on weight): Doses ranging from 10 mg to 20 mg three times a day, as determined by your doctor.
Storage Instructions
Store the medicine in a closed container at room temperature, away from heat, moisture, and direct light. Do not freeze.

Keep it out of the reach of children.

Dispose of unused or outdated medicine per your healthcare professional's guidance.

If storing the mixed oral liquid, refrigerate it. Discard any unused mixed sildenafil oral liquid after 60 days.
Warnings and Precautions
Before considering Sildenafil, do not proceed if you have allergies to the drug or if you are using medications like riociguat for pulmonary arterial hypertension, known as Adempas. Additionally:
Nitrate Medications: Avoid Sildenafil if you are taking nitrate medications for heart issues or chest discomfort, including isosorbide dinitrate, mononitrate, nitroglycerin, and recreational drugs like amyl nitrate and nitrite ("poppers"). Combining Sildenafil with nitrates can lead to a dangerous drop in blood pressure.
Inform Your Physician If You Have:
Retinitis pigmentosa (a hereditary eye disorder)

Bleeding issues

Hypertension (high or low blood pressure)

Cardiovascular problems (chest pain, irregular heartbeat, heart attack)

Pulmonary Veno-occlusive disease (PVOD)

Stomach ulcer

Liver or kidney disease

Circulatory issues

Physical deformity of the penis (such as Peyronie's disease)

Eye problems or blindness in one or both eyes

Blood cell disorders like sickle cell anemia, multiple myeloma, or leukemia

Medical advice against engaging in sexual activity
Vision Loss Risk: Sildenafil may lead to sudden vision loss, particularly in individuals with pre-existing heart disease, diabetes, high blood pressure, high cholesterol, or particular eye conditions. Smokers and those above 50 years old are at higher risk. While it's uncertain if Sildenafil directly causes vision loss, be cautious.
Pregnancy and Breastfeeding: Pregnant or breastfeeding individuals should consult their doctors before using Sildenafil. Pregnant women with pulmonary arterial hypertension should not discontinue Sildenafil without medical guidance. Ensure Sildenafil's safety under medical supervision for individuals over 18.
Always prioritize consultation with your healthcare provider for personalized guidance and a thorough understanding of these considerations.
Side Effects of Sildenafil Citrate
Common Side Effects (Inform Your Doctor)
Diarrhea

Sensitivity to light

Nausea

Heartburn

Nasal congestion

Nosebleeds

Numbness, burning, or tingling in arms, hands, feet, or legs

Flushing (feeling of warmth)

Muscle pain, back pain, or pain in arms or legs

Headache

Changes in color vision (seeing a blue tinge or difficulty distinguishing between blue and green)
Serious Side Effects (Seek Immediate Medical Attention)
Sudden severe loss of vision (permanent vision loss has occurred in some cases)

Blurred vision

Sudden decrease or loss of hearing

Ringing in ears

Dizziness or lightheadedness

Fainting

Chest pain

Worsening shortness of breath

Painful or prolonged erection lasting longer than 4 hours

Skin rash, itching, hives, difficulty breathing or swallowing, swelling of eyes, face, throat, tongue, or lips
Cautionary Notes
Some patients have experienced sudden vision loss; discontinue medication and consult a doctor immediately.
Reports of serious cardiovascular events (heart attack, stroke, irregular heartbeat, bleeding in the brain or lungs, high blood pressure, and sudden death) have been noted in individuals using Sildenafil for erectile dysfunction.
Discuss potential risks with your healthcare provider before taking Sildenafil or similar medications like tadalafil (Cialis) or vardenafil (Levitra). Regular consultation with your doctor is essential for safe usage.
Interactions & Considerations When Taking Sildenafil Tablets
Nitrates: Medications like nitroglycerin and isosorbide mononitrate widen blood vessels, lowering blood pressure. Combining nitrates with Sildenafil can result in dangerously low blood pressure. Avoid this combination; consult your healthcare provider for safer erectile dysfunction (ED) treatments.
Alpha Blockers: Drugs such as tamsulosin and alfuzosin relax blood vessels. When combined with Sildenafil, they can cause low blood pressure. Adjusted doses may be necessary; monitor for signs of hypotension and seek immediate medical attention if needed.
Blood Pressure Medications: Various blood pressure drugs, including amlodipine and ACE inhibitors, interact with Sildenafil, potentially causing significantly lower blood pressure. Regular blood pressure checks and dosage adjustments may be required.
Alcohol: Alcohol can exacerbate ED and widen blood vessels like Sildenafil. Combining them can lead to low blood pressure and worsen side effects. It's advisable to limit alcohol consumption; consult your healthcare provider for personalized guidance.
Medications Affecting Liver Proteins: Certain medications like ritonavir and St. John's wort impact sildenafil levels in the body. Ritonavir, clarithromycin, and ketoconazole can increase Sildenafil's effects, while rifampin and St. John's wort may reduce its efficacy. Your healthcare provider may adjust your sildenafil dose accordingly.
Grapefruit Juice: Grapefruit juice affects liver proteins, potentially altering sildenafil levels. The effects vary, making it unpredictable. Drinking excessive grapefruit juice might intensify side effects. Consult your healthcare provider to determine a safe amount when taking Sildenafil.
Understanding these interactions and seeking professional medical advice ensures the safe and effective use of Sildenafil for ED treatment. Additionally, if you plan to buy Sildenafil, you must know the sildenafil 20 mg tablet price, ensuring that you make informed decisions regarding your medication.
Frequently Asked Questions
What is the duration of Sildenafil's effectiveness?
Sildenafil typically maintains its effectiveness for around four hours, providing a substantial timeframe for optimal erectile function during sexual activity. As a phosphodiesterase 5 inhibitor, this medication inhibits a specific enzyme in your blood vessels. By doing so, it aids in relaxing and dilating these blood vessels, ensuring improved blood flow and sustained erections within the specified time frame.
Is it safe and legal to buy Sildenafil citrate online from Canada?
Yes, it is both safe and legal to buy Sildenafil online from Canada if you have a valid prescription. Buying or importing Sildenafil without a prescription is not permitted by law. You can buy it from the best Canadian pharmacy, like Polar Bear Meds, at affordable prices; call us at 1-888-779-2193 toll-free.
Is it advisable to use Sildenafil daily?
Yes, it is generally safe to take Sildenafil, an erectile dysfunction medication, daily, following the recommended dosage of up to 100mg. This assumes you have no underlying health conditions and are not using other ED medications in conjunction with Sildenafil.
What precautions should I take while using Sildenafil?
It's crucial to consult your doctor immediately if you experience a sudden decrease in hearing or complete loss of hearing, especially if accompanied by dizziness and ringing in the ears while taking Sildenafil. Additionally, if you are already taking medication for high blood pressure (hypertension), be aware that Sildenafil could potentially cause your blood pressure to drop too low. Always follow your healthcare provider's advice and report any unusual symptoms promptly.
What are the proper storage guidelines for sildenafil citrate?
Sildenafil citrate should be stored following the instructions provided on the product packaging. Additionally, it is vital to keep the container tightly sealed, wash any contaminated clothing before reuse, and ensure that all containers are clearly labeled and leak-free. It is crucial to note that sildenafil citrate can be harmful to aquatic life and may cause irritation to mucous membranes and the upper respiratory tract. Moreover, it can pose risks if inhaled or absorbed through the skin. Taking appropriate precautions is essential to ensure the safe handling and storage of this substance.
Our Guarantee
PolarBearMeds.com will provide the lowest price to buy Sildenafil online from Canada. We guarantee your order will be shipped from a Licensed Canadian Pharmacy Online. You can buy Sildenafil citrate tablets and other medications from our online pharmacy. Our discount medications are shipped from Canada to your doorsteps. To order these medications online at a cheap sildenafil 20 mg tablet price from a Canadian pharmacy, please call us at 1-888-779-2193 toll-free.